Hey Reader,
Welcome to another edition of AI versus Marshy - #16 in fact!
This newsletter aims to demystify what's going on in the AI world. It balances hype with ethics, and mixes curiosity with opportunities.
Lots happening this week, which is funny given I said there was a lull last week.
The best kind of coach - yourself 💪
Tool of the week: Meena relationship coaching ❣️
AI continues to create jobs - just in big tech 🤷🏼‍♂️
Lastly - a quick ask - I'm looking for ways to talk to social enterprises. If you know any good sources, names, or places where I can talk to founders in that space please let me know.
Let's do this!
-Marshy 🤘🏼
Nobody knows you like… you
I've had a number of coaches in the past with limited success. A specialist in ADHD that didn't tell me anything I didn't already know, someone who locked me in for 5 sessions and ghosted me after 3, and so on.
I absolutely buy into the concept and ironically coach others semi-regularly.
But what if you could have the best version of yourself working with you as you hash out an idea?
That's what Peter Diamandis has created with his team.
Peter's an ambitious luminary within Silicon Valley who founded an initiative called the X Prize - bounty-like ambitious competitions to solve some of the world's biggest problems.
The chat with Peterbot.ai is pretty awe-inspiring. They cover fears, what to do about this change, and to Peter's credit - he negates a lot of the hype coming from his own bot 🤯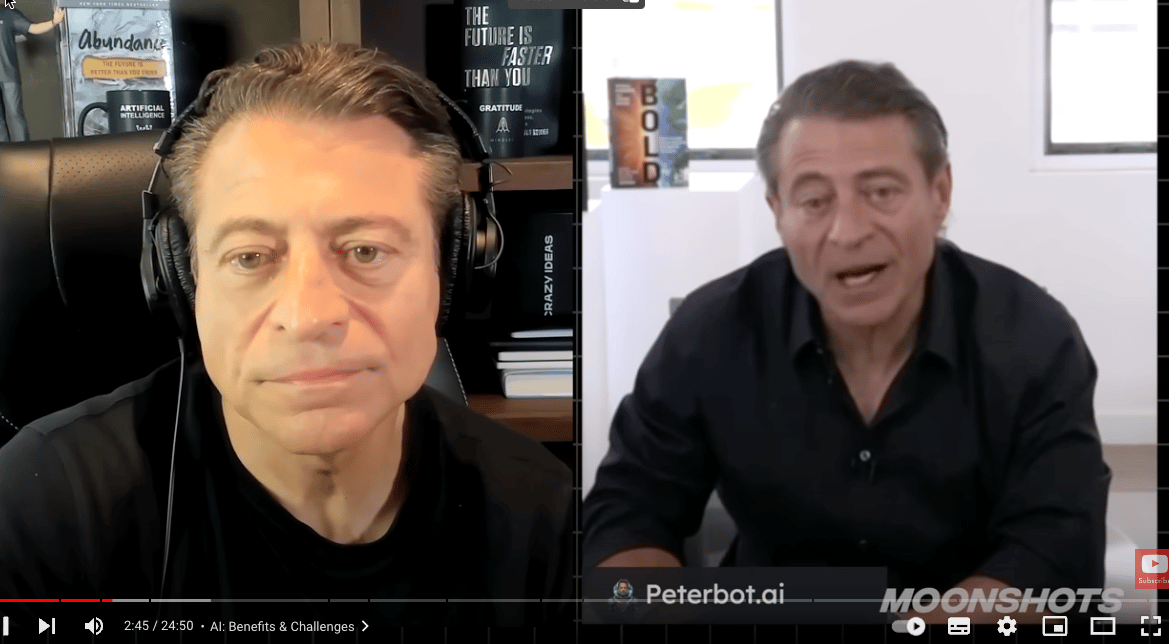 I've been following this space closely over the last 12-18 months, and this is one of the more recent demos that has stopped me in my tracks.
Also hat-tip to Naeem for sharing this (multiple founder/investor I met on Lunchclub a couple of weeks ago).
I highly recommend jumping on Lunchclub for meeting new people outside your network each week. Here's a referral code.
Suck at relationships? This tool of the week has got your back.
One of the unfortunate things about hardcore lockdowns here was that teens and adolescents didn't have much of a chance to socialise in what's meant to be a really fun time in your lives.
​Coaching Generation Z on how to interact better is the goal of Renate Nyborg's (ex-Tinder CEO) new app - Meeno.
The app isn't out yet but can be pre-ordered in the US App store.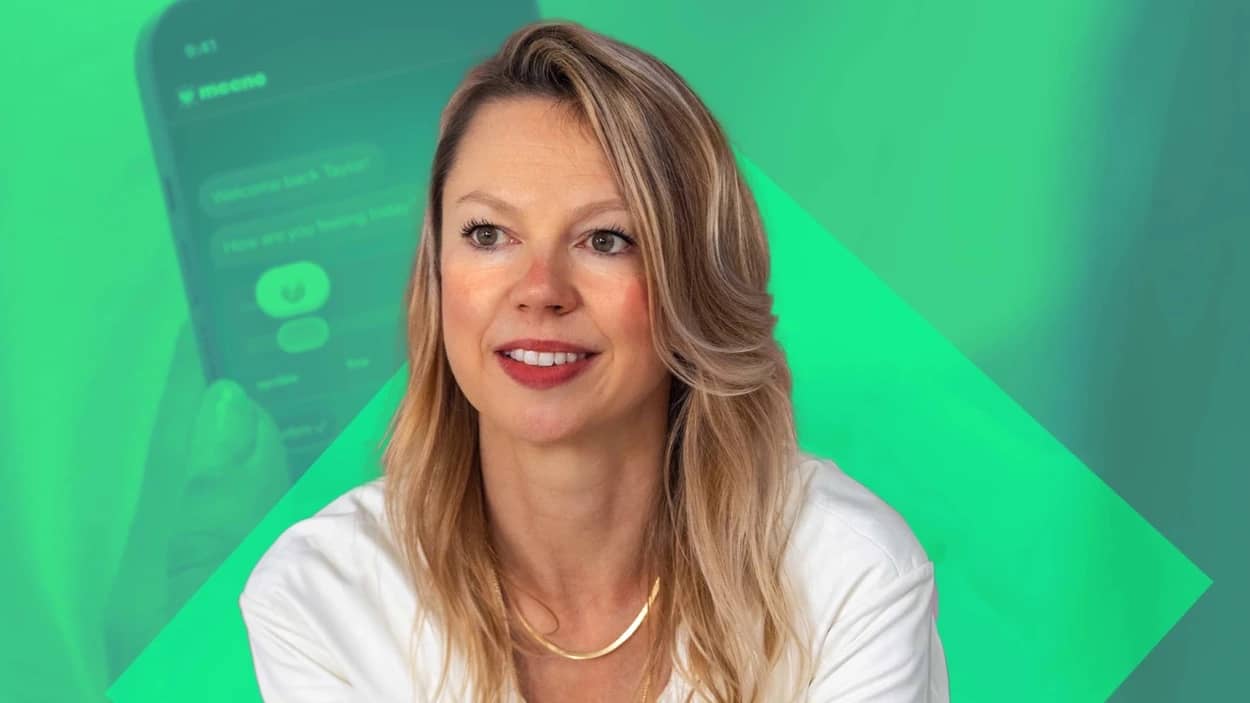 Interactions, social cues, and how to do this stuff well is a bonafide problem that even older adults still struggle with.
The bit I'm "ugh'" on is interacting with a screen to improve this. Does wearable AI fix this problem? Hmm, I don't think so either.
If you're looking to bone up in this area I highly recommend two books (of course):
My advice is simply to practice being interested in people. Practice enough and it becomes a genuine trait ✅
Where's all those new jobs?
I've got a confession to make: I love making rants on LinkedIn.
This one was a doozy.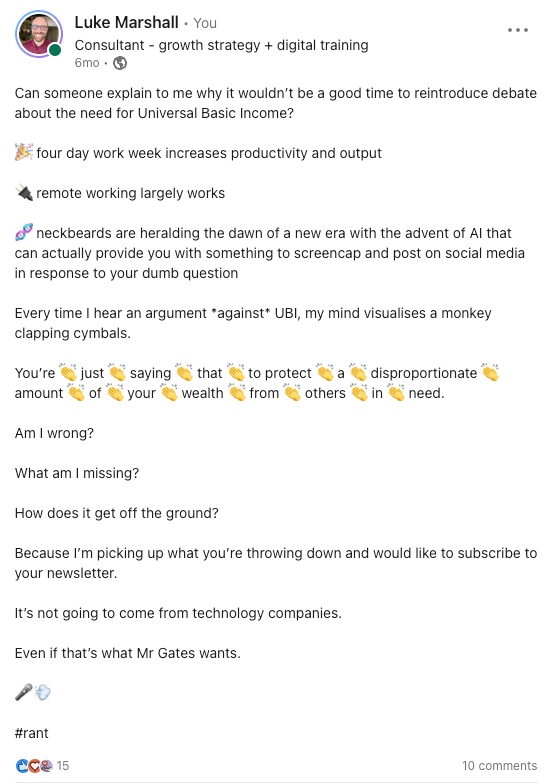 So colour me surprised when new data shows that the growth in generative AI jobs is nearly exclusively concentrated in tech hubs.
Looking at job postings exclusively isn't a smoking gun, and the data is US-centric first.
Regular readers of this newsletter know I'm concerned about the gap between haves and have nots - and I'll continue to beat that drum.
There's an argument to be made that the infrastructure needs to be set up first before this technology's capabilities can be distributed more broadly. I'm not sure that's the answer either.
It's something I think about a lot!
–
That's it for another week.
There's 2-3 new projects/ventures that are in the works and I'm hoping to tell you more about them soon.
A reminder - if you know or can recommend some social enterprise founders to for me to connect with I'd be really grateful 🙏
I'm running some discovery interviews in an area I think I can help in.
Thanks and remember: we've got this! 💪
-Marshy
​