Hello Reader and welcome to another edition of AI versus Marshy!
Two things straight up:
My subject line read "Ai" last week - I can never undo this and the shame will forever haunt me 😢

I'm loving writing about this so if if you could reply quickly with one of:

Keep doing what you're doing

I want more marketing stuff

I want more ethics and tech news

I want to hear more about why Arnotts Chicken Crimpy Shapes are the best flavour
I'd be forever grateful 🙏
Now, onto regular programming:
🧠 Smart answers to FAQs about AI
🧰 Tool of the week: Blazing AI-way with content creation
🤺 Not this Muggle - Fan Fiction Authors fight back
Yeah but does it have a conscience?
Keeping up with the AI-cycle is hard, even for someone who has worked in tech for nearly 20 years.
There's some smart people writing about it too - and it's been a joy watching it unfold as we all work out or try to make sense of what is going on.
One of the more frequently referenced newsletters during this wave has been One Useful Thing - which I laugh at because that's the name of a much earlier version of this newsletter: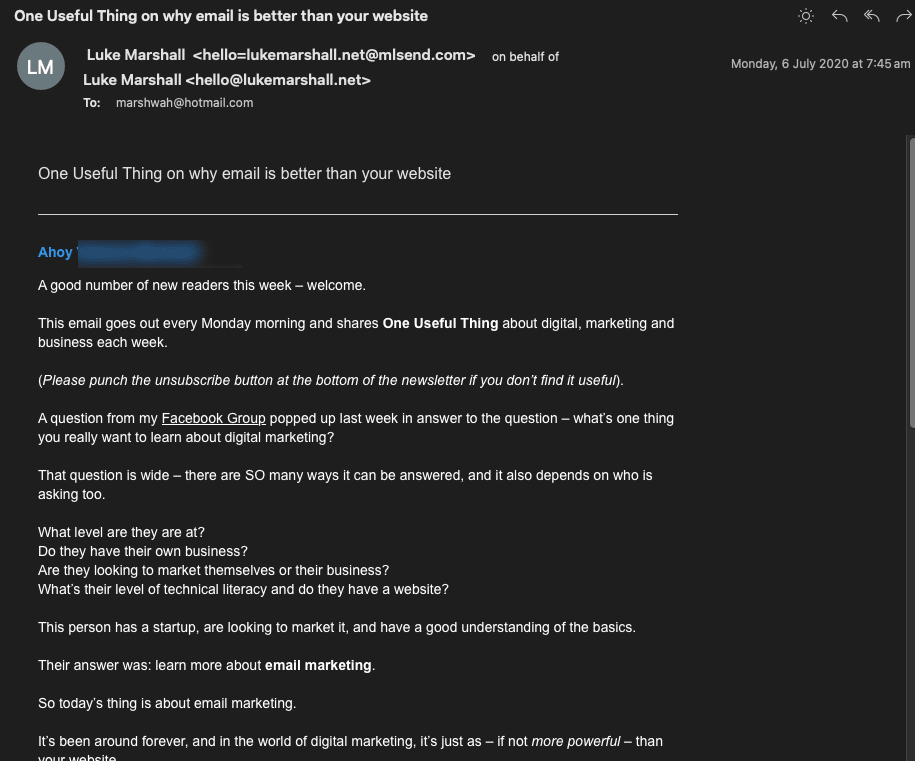 Ethan (author of the bigger useful thing) covers a range of answers about LLM far more intelligently than I can muster.
It includes answers about detecting AI writing, how copyright and AI is unfolding, and whether AI will gobble up all Internet content (and the Internet in turn, becomes garbage).
Personally I love the honesty about learning how to use AI: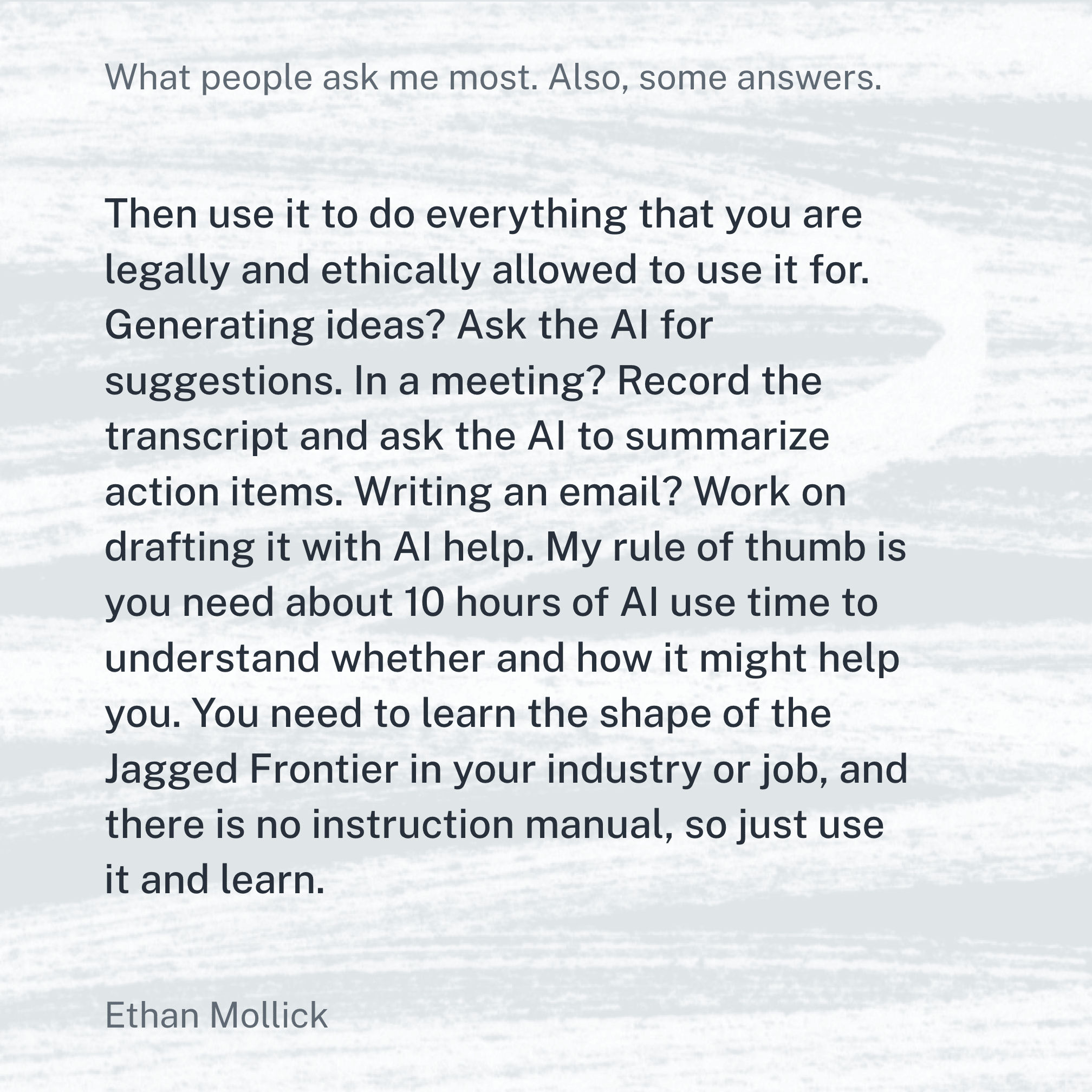 Just do it.
A tool for blazing through content creation
I was excited to test Blaze.ai - it's website is beautiful and the action-comic positioning speaks to me.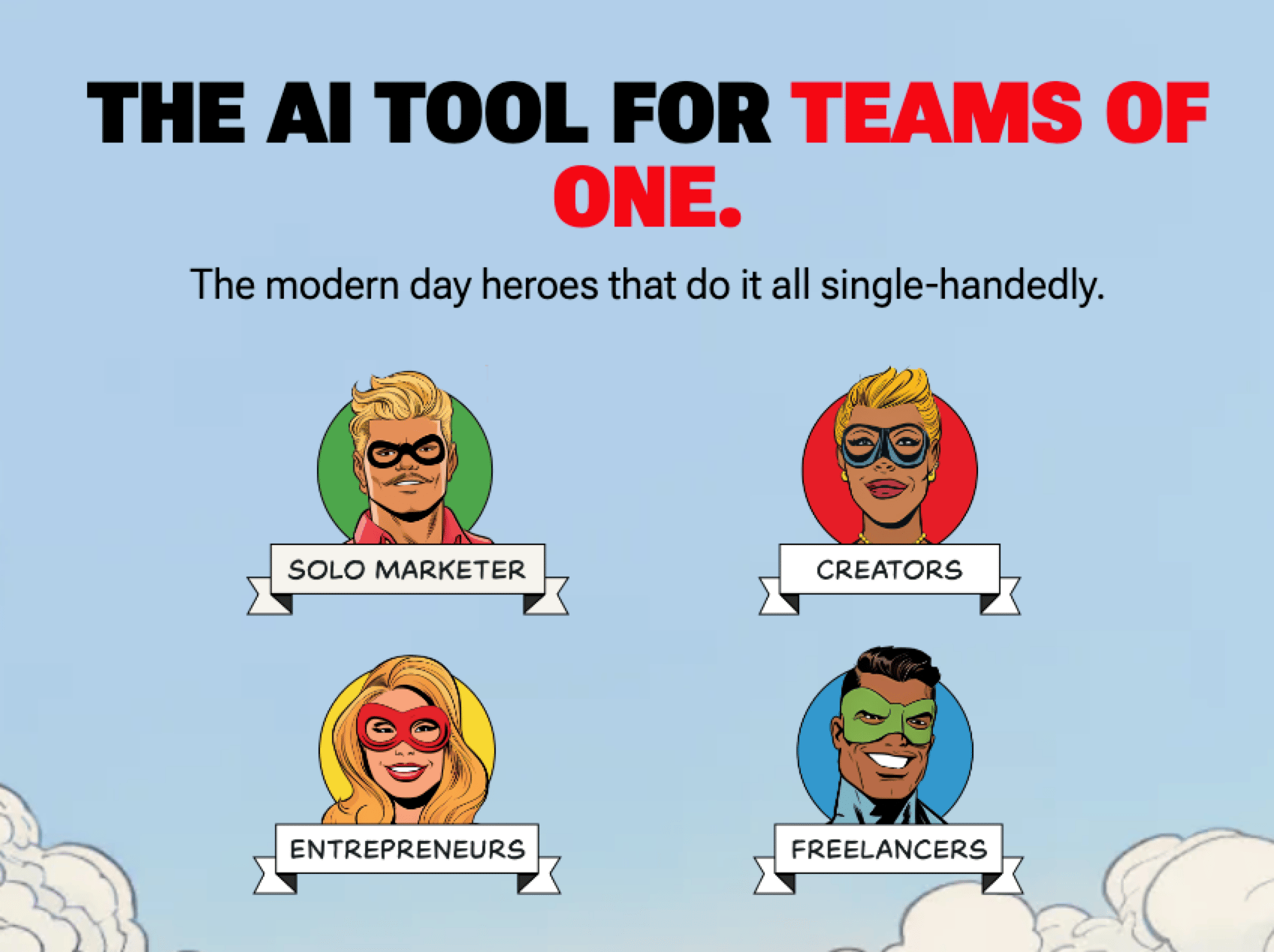 Given I'm a solo marketer, creator, entrepreneur, AND freelancer - you couldn't get more primed for a tool.
​
Hook it in!
I had a play and something on my to-do list is build a landing page for LukeMarshall.net based on "How I can Help".
I grabbed an excerpt from my book to give it a brand voice, and then let it rip.
The onboarding is clear, it's easy enough to train, but there's a learning curve on how to use it and get the most out of it.
For example, I was happy with the landing page draft and could start tweaking it myself. I was curious what copy it would add when I clicked "write more" and instead of adding copy - it replaced the whole page into something shittier.
I couldn't find a back button, and it wasn't until later in the week that I found a history section where I could go back and find the original.
In the name of research I think I'm going to just cough up for a month's worth (there's a free 7 day trial) as I'm still evaluating it and want it to work.
Plus - it's these are the kind of workflows I think will be the future for marketing teams - as I mentioned in Athyna's blog.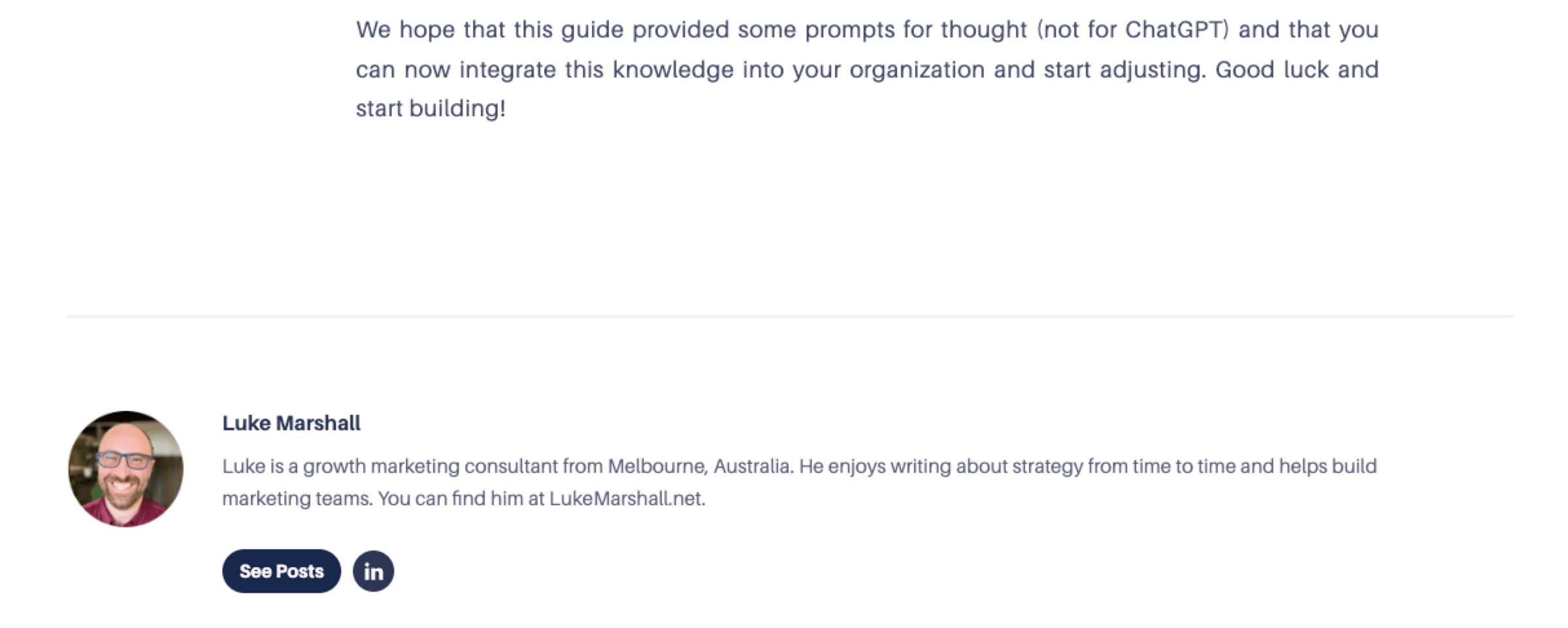 Not this Muggle - Fan Fiction authors strike back
Back in edition #9 of AI versus Marshy I covered what famous authors were doing in response to their books training AI models.
I can understand the resistance - and just grabbing 25,000 different books and uploading them sounds like piracy because it is.
Fan Fiction authors are a breed. A niche community that revels in writing hyper-specific scenes in whatever kink they're about.
Reading about the Archive of Our Own (AO3) community's response to scraping reads like any other sub-community resistance.
There's hearsay, "apparently", and good ol' fashioned "fight the power" style trolling.
What I love about these kinds of stories is the human elements to how they band together and respond to the machine.
None of us know how this stuff is going to keep unfurling, but I really like the idea of people working together to protect whatever they're into (and if you are start clicking down this rabbit-hole - it's some really twisted stuff 😂).
Let you do you!
–
That's it from me, over the last few weeks I've been uploading newsletter wrap-up videos on my resurrected YouTube channel.
I've already been posting them to my LinkedIn each Friday and it doesn't take much extra work with a tool called Descript.
I'm enjoying the rigour and want to keep writing/sharing/creating so please - answer my question at the top of the newsletter if you've got any feedback.
We've got this! 💪
-Marshy
​